St. Martin's Press in January 2020: THE FOUNDING FORTUNES: HOW THE WEALTHY PAID FOR AND PROFITED FROM AMERICA'S REVOLUTION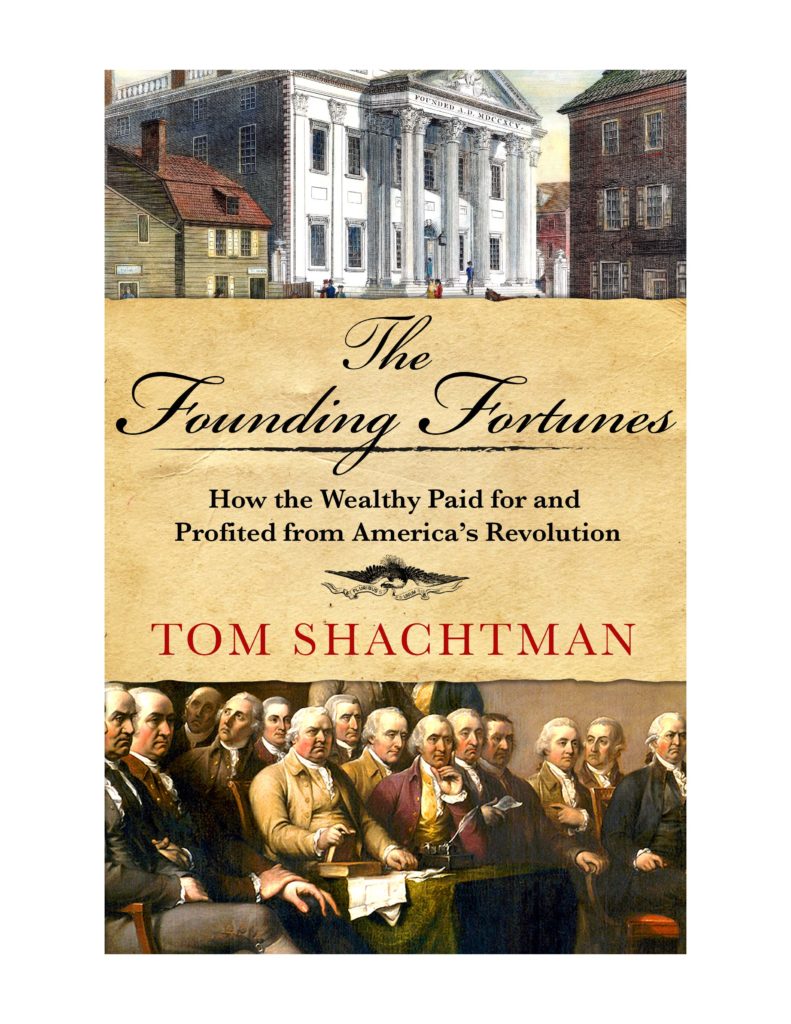 Pre-publication praise:
"I was raised to think of the American Revolution as a rare moment in history in which neither "cherchez la femme" nor "follow the money" would get you to the truth.  Yet in The Founding Fortunes, following the money reveals a gritty reality that we can't access any other way.  It evokes the sights, sounds and psychology of the era more vividly than a whole shelf of books about lofty ideals and governance."    –Peter Petre, former executive editor, Fortune.